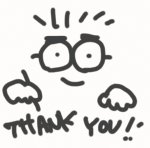 ●Thank you for seeing this site.
Profile of ceokikken
Born in Fukuoka Prefecture in 1956
Graduated from Biology department of Kumamoto University (chemosensory organ of marine bivalve mussel)
Completion of Master's Degree in Biology from Kyushu University Graduate School of Science (Sensory organ of cockroach)
Nagasaki University Medical School, Department of Physiology, assistant lecturer (rat brain and nerves, muscle)
Kokoro College of Medical Welfare (Nagasaki Prefecture) Faculty (Anatomy of the whole human body)
Establishment of Kiso Igaku Kyouiku Kenkyukai website http://kikkenlab.blog.fc2.com/ September 13, 2012
Relocate the Kiso Igaku Kyouiku Kenkyukai website https://gozasso.com/kikkenlab/ April 17, 2017
To the present. JNSS No.0902411394. ul> 2017-4-17        rev.20171225.